No bookings are taken, or are required for any camping.
We have a very large camp ground we won't run out of space, we never turn people away.

We only have 8 power sites, very sorry bookings are no longer taken because a huge number of people booked and constantly failed to show up or to even bother to cancel their bookings.
We can only suggest that an earlier arrival may get you a power site.

Prices per person per night, 2024:
Adult $20
Child $10 (5 - 15 years)
Under 5 years, no charge.
Powered sites; an extra $25 per connection per night.

Payment for camping can be made at the station shop, 8am to 5pm, daily.
For late arrivals ( preferably not) please pay at the Bar / Reception, between 5pm and 7.30pm.

Check in and registration is essential for all camping, prior to setting up any camp.

During the winter it gets dark quite early here, in mid dry season June / July, by 5.30pm. It is highly recommended that you be off these unfenced roads before dark

Contact us via eMail (preferred) at:
info@drysdaleriver.com.au <! --


If already on the road, please phone us on (08) 91 614 326.

The HOMESTEAD Campground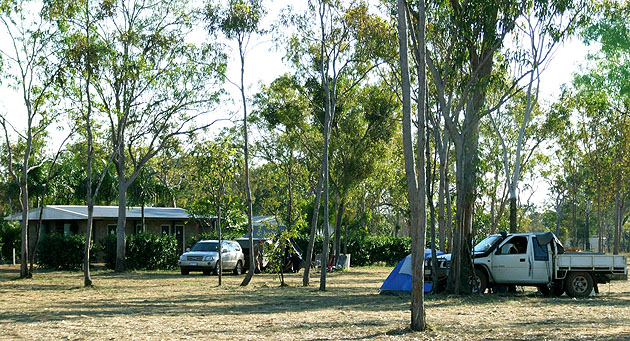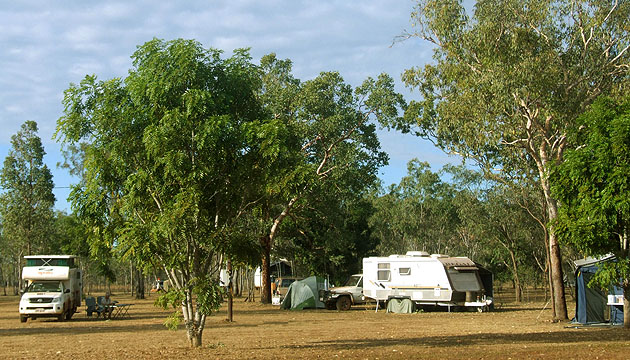 Our camp area offers hot showers and toilets in a great ablution block. There is also a coin operated laundry and plenty of clothes lines. The general camping area is large, flat and spacious and the Bar and the Restaurant are just a short stroll away.

MINERS POOL, on the Drysdale River - NO toilets, NO camping. Please request to visit for no charge day use ONLY